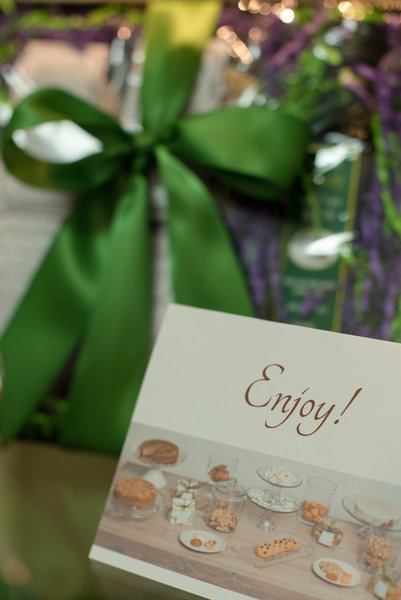 Cookie Gift Basket Small
it's always the Season
(for Almotti )
Our Gift Baskets are the perfect gift for any occasion. For your colleagues, clients, friends or family, it will be a gift that everybody enjoys. The Small Gift Basket contains one of each of our gluten and dairy free handcrafted Italian macaroons
(Almotti Classico
, Almotti Classico al Cioccolato,
Almotti Croccante
, Almotti al Guava, and
Al Cocco
) and our delicious Gluten Free Gocce di Cioccolato. It is shrinked wrapped, finished with our green satin ribbon and our ENJOY note card.
For more information or customizations email us at info@almotti.com or call 786.250.3436. Flat rate shipping charge of $15.00 UPS Ground. For delivery in Miami Dade or other South Florida counties please contact us.

Tray and ribbon color may change depending on availability.