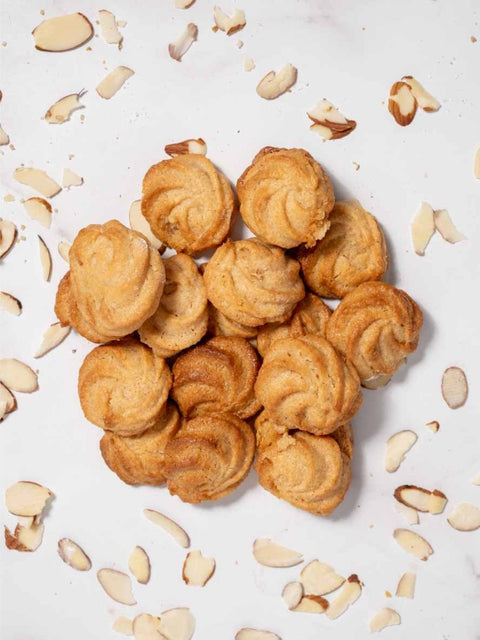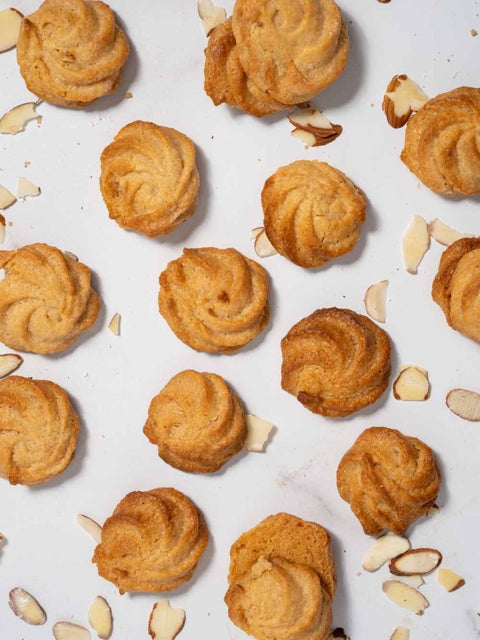 Almotti Gluten Free Italian Delicacies
Al Guava
ALMOND GUAVA COOKIE
The Miamian…Our first fusion of flavors.  This unique and chewy almond and guava cookie has a moist and delicate guava taste that hits you as you are eating it.   It is made with almonds, egg whites, guava, honey, and cane sugar. This is NOT your typical guava pastry that is filled with guava paste.  This amazingly unique cookie has guava integrated with the almond dough.
Key highlights:
Gluten and Dairy-free
Soft, Chewy, and sweet 
Made with almond meal, pure cane sugar, egg whites, guava paste and honey
Pairs great with cheese and honey
Use the Notes Section in Cart to add any special requests...a gift message, date desired to be delivered, etc.

For a list of ingredients click here: https://almotti.com/pages/ingredients