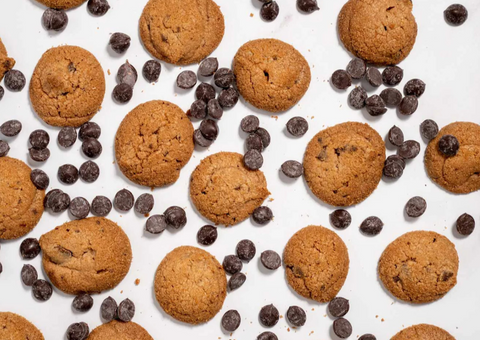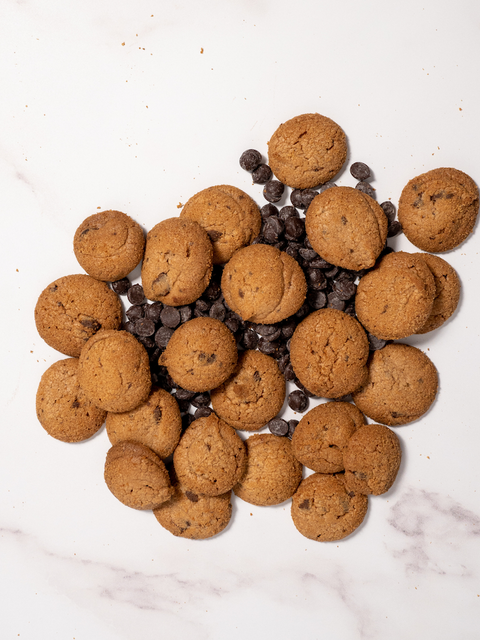 Almotti Gluten Free Italian Delicacies
Gocce di Cioccolato
GLUTEN FREE CHOCOLATE CHIP COOKIES MADE WITH DARK CHOCOLATE
These decadent cookies are crunchy, rich in taste, and full of flavor in every bite.  Enjoy our Dark Chocolate Chip Cookies with a cold glass of milk!
Key highlights:
Gluten and nut free
Buttery, crispy dark chocolate chip cookies that melt in your mouth
Made with gluten free flour (sweet rice flour, whole grain brown rice flour, potato starch, whole grain sweet white sorghum flour, tapioca flour, xanthan gum), light brown sugar, unsalted butter, pure cane sugar, eggs, 71% dark chocolate (cocoa mass, sugar, cocoa butter, emulsifier: soy lecithin, vanilla extract)
Great snack for kids! Pairs well with a cold glass of milk.
Use the Notes Section in Cart to add any special requests...a gift message, date desired to be delivered, etc.
Available Sizes
Mini (50g):
Approximately 7-10 cookies
Regular (120g):
Approximately 18-20 cookies

For a list of ingredients click here: https://almotti.com/pages/ingredients