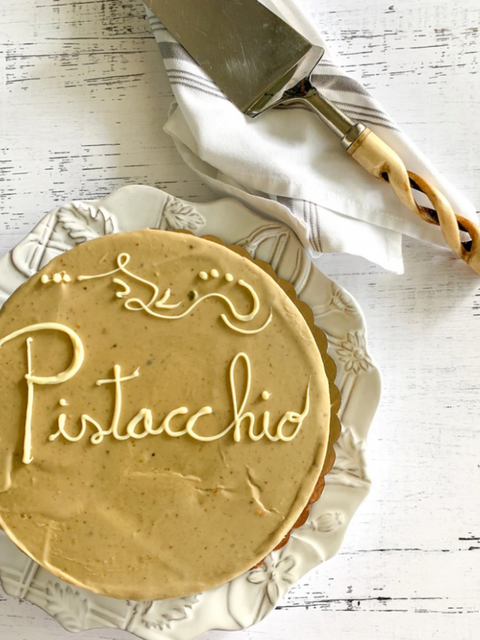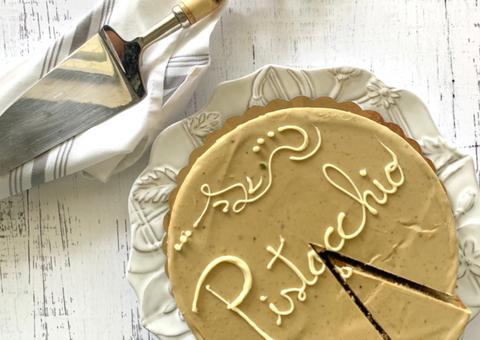 Almotti Gluten Free Italian Delicacies
Torta di Pistacchio
LIMITED EDITION – GLUTEN FREE WHITE CHOCOLATE PISTACHIO CAKE!
Our limited Edition White Chocolate Pistachio Cake is a true Italian classic and one of our favorite Tortas to make. This elegant gluten free cake has the perfect blend of pistachio and white chocolate while melting in your mouth. Enjoy this delicious option before it's sold out!
Gluten free
Has the perfect balance of pistachio and white chocolate
Made with (missing ingredients from site)
Is the perfect cake to bring to your next gathering!
Use the Notes Section in Cart to add any special requests...a gift message, date desired to be delivered, etc.
Select Gift option to leave a handwritten message and Almotti gift packaging.
8" cake; yields 12 slices
For a list of ingredients click here: https://almotti.com/pages/ingredients