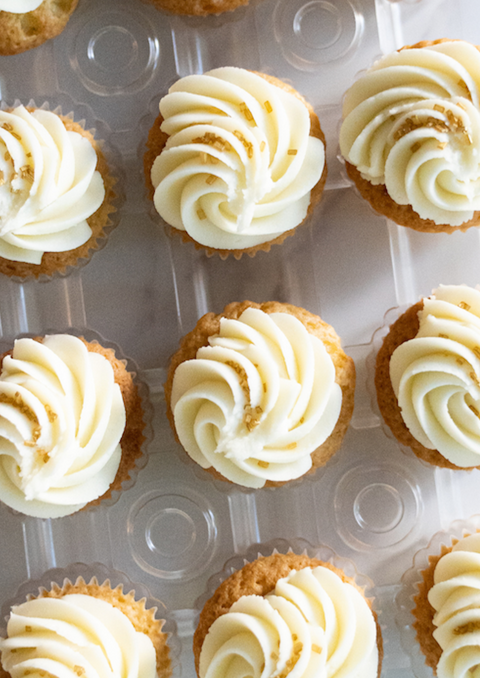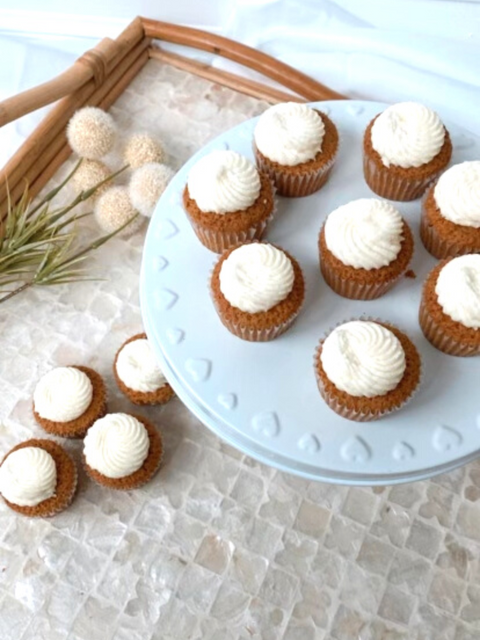 Almotti Gluten Free Italian Delicacies
Vanilla Italian Buttercream Cupcakes
PICK UP OR LOCAL DELIVERY ONLY
Delicious mini cakes perfectly balanced with white chocolate Italian buttercream. Made with the freshest ingredients and lots of love!
Gluten free
A vanilla buttercream cupcake that's perfectly balanced
They're perfect for birthday's or any special occasion!
Please allow up to 48 business hours from placing order for them to be ready.
Use the Notes Section in Cart to add any special requests...a gift message, date desired to be delivered, etc.

Available in Mini (12) and Regular (6)
For a list of ingredients click here: https://almotti.com/pages/ingredients