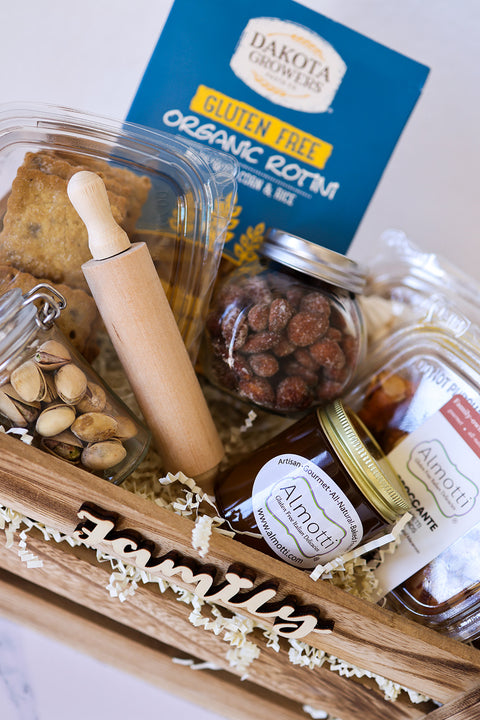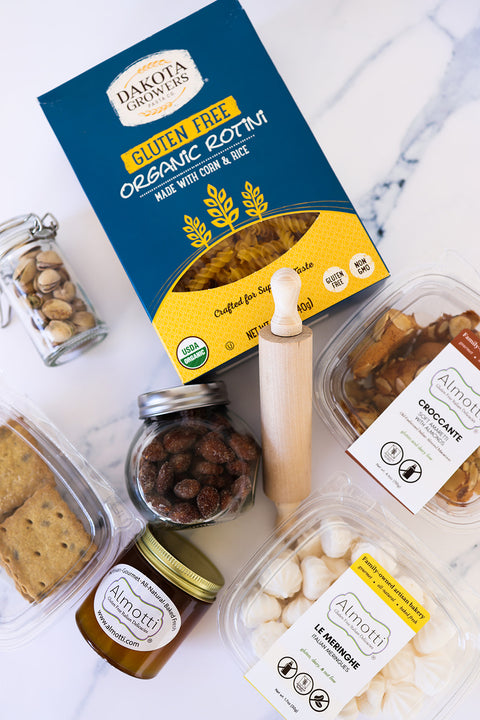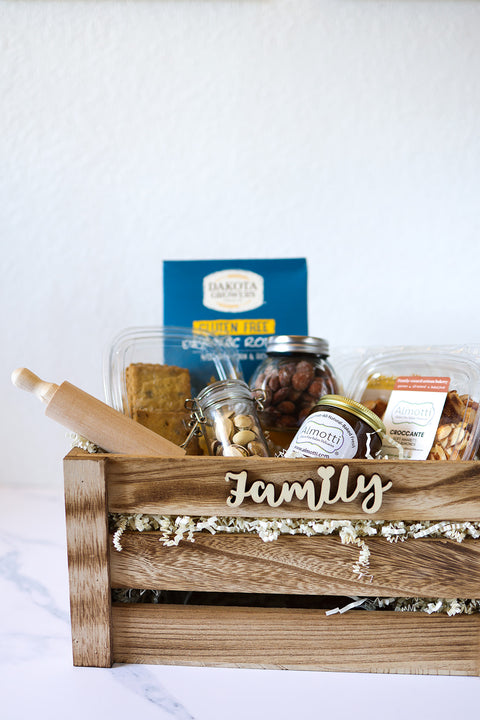 Almotti Gluten Free Italian Delicacies
Small Gluten-Free Wood Tray/Crate Gift Basket
gluten-free
Introducing our Small Gluten-Free Wood Crate/Tray basket – a culinary delight that brings the rich and authentic tastes of Italy to your home, without any worries about gluten! Crafted with love and expertise, this exquisite basket is perfect for those who savor the delicious flavors of Italy while maintaining a gluten-free lifestyle.
Inside this thoughtfully curated basket, you'll discover a world of savory and sweet Italian treats, all carefully selected to ensure they are 100% gluten-free. Let's take a closer look at what awaits you:
Two packs of our most popular Almotti Cookies - Croccante and Le Meringhe
One pack of our NEW and Amazing Gluten-Free Almotti Crackers
One small jar of Roasted Almonds
One small jar of Salted Pistachios, shelled.
One jar of our handcrafted Almotti Mango Preserves
One box Gluten-Freee Pasta 
Share it with loved ones or indulge in it yourself – either way, it's an experience of Italy's culinary wonders brought right to your doorstep. 
Enjoy the Authentic Italian Taste!
Note - The crate seen in the picture may vary in style and color. It will always be a wood crate or tray and include all products.  This will be wrapped with clear cellopahne paper and finised with our green satin ribbion.